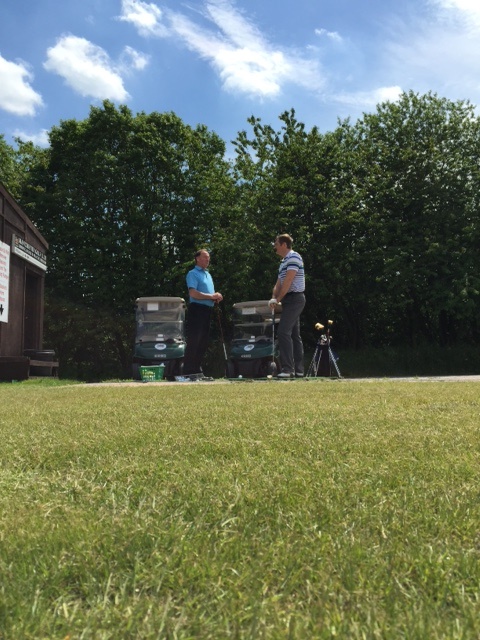 When it comes to helping our customers improve their PERFORMANCE we leave nothing to chance at the Golf Performance Centre. We believe in giving our customers what they want and therefore we are trained fitters for PING, Titleist, Callaway, TaylorMade and Cobra and we carry their full range of demo products.
We use the best ball launch monitor available on the market FlightScope Kudu and the V1 launch monitor which provides an extensive set of measured parameters of the golf shot. Unlike some other products the Kudo measures the true 3-dimensional trajectory of the ball flight and ball spin is directly measured at unsurpassed accuracy in this field. The Kudo measures ball speed, carry, trajectory, spin, launch angle, club speed and club path.
Our job doesn't end there though we also let our customers try demo clubs out on the driving range, in real time, selecting products that they know will work for them, from the leading brands in golf.
Putter Fitting
Where else can you find such an extensive collection of Odyssey, Scotty Cameron, Yes and PING putters to be fitted to YOU? At the Putting Lab we use Science and Motion, or SAM putting software and video analysis to find the best putter to suit your stroke, create the best role, the most consistency and to hole more putts.
The putter is the most used club in the bag and yet it is rarely fitted or fitted correctly. "Professional golfers attribute a staggering 43% of their score to putting".
Yet the majority of us spend more time on the practise ground working on our driving skills and our iron play than we do on the putting green. There is no doubt that those players who identify that the strength of their putting game is crucial to their scoring ability, are giving themselves the best opportunity for improvement. If you are one of these players then the Putting Lab is here to help.
The Putting Lab is fitted with the very latest technology to help you improve your putting this includes the SAM Putting Lab, V1 Digital technology and an indoor putting green.
There are a few things to consider. Putter fitting is not just for professional golfers. By having your putter adjusted to match your build and unique swing stroke, you can improve your putting stats drastically. Off-the-shelf putters are not designed for optimal putting as they are built on the mass production principle of one-size fits all. It is possible to putt the ball straight with an ill-suited putter, but the odds are stacked against you when it comes to consistency.
When you are choosing a putter this is what you should be looking for:
Make sure the putter is the correct length to suit your personal height and physique.
Make sure the putter is set at the correct lie angle to suit you.
Never have a static putter fitting always be fitted dynamically as this is in real time and mirrors what you would expect out on the golf course.
Putter off set, this means whether the shaft of the putter should be in front of the face of the putter or any where to just behind the putter face, get this wrong and this can make a considerable difference to aim and putter face square at impact.
Consider putter loft, again this can only be carried out accurately being fitted dynamically.
The weight of the putter is a very personal thing but is extremely important in maintaining the correct feel for the player and getting it wrong will make maintaining rhythm much more difficult. Can affect long putts significantly.
The balance of the putter must suit your personal stroke mechanics, again this should only be assessed with a dynamic fitting which will assess what will work best for you.
Insert or no insert? Again this can only really be carried out correctly by dynamic fitting, by doing this you can see and feel exactly what is happening and the science behind it does not lie!
Putter grip size must suit your hand and finger size. But not only that, the grip material, density, elasticity and quality are often over looked, and can make the putter have a totally different performance.
Putter fitting will not correct a poor setup and stroke, it will only make it "less bad". The answer to this is to improve your putting technique. The goal here is to find a method that is simple, and swings the putter in a consistent arc and strikes the ball in the same spot on the face every time.
Add to this putting drills to improve touch and feel and advice on how to develop a consistent pre shot routine and you are on your way to improving your putting.
Click here to book your fitting session.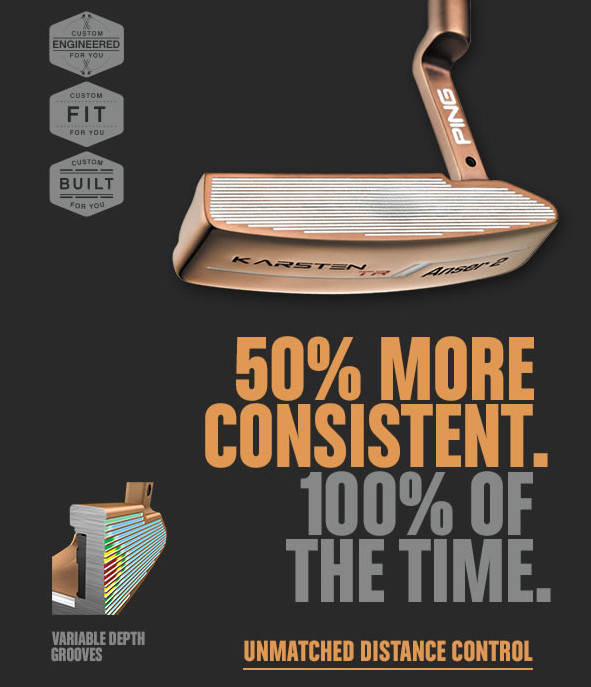 Club Repair and Modification Workshop
The House of Golf also has a club repair and modifications workshop manned by trained professionals. The service is quick and all repairs are carried out to PGA quality standards.
All of these facilities are set in the 247 acres that is The Manchester Golf Club. Add to this our experienced staff and PGA Professionals and you have a combination to impress any golfer. If you are looking for a golf centre that can cater for all your golfing needs then House of Golf is for you.
If you would like any further information about Brian Connor's House of Golf you can Click Here to visit the website.
Motocaddy's 'how to... Care for your battery'
Click here to find out how to maximise the efficiency and lifetime of your Motocaddy Battery Read more.......
PowaKaddy Repair Centre
Brian Connor's House of Golf is the North West's leading PowaKaddy repair and service centre for all regular servicing or repairs under warranty. Read more.......